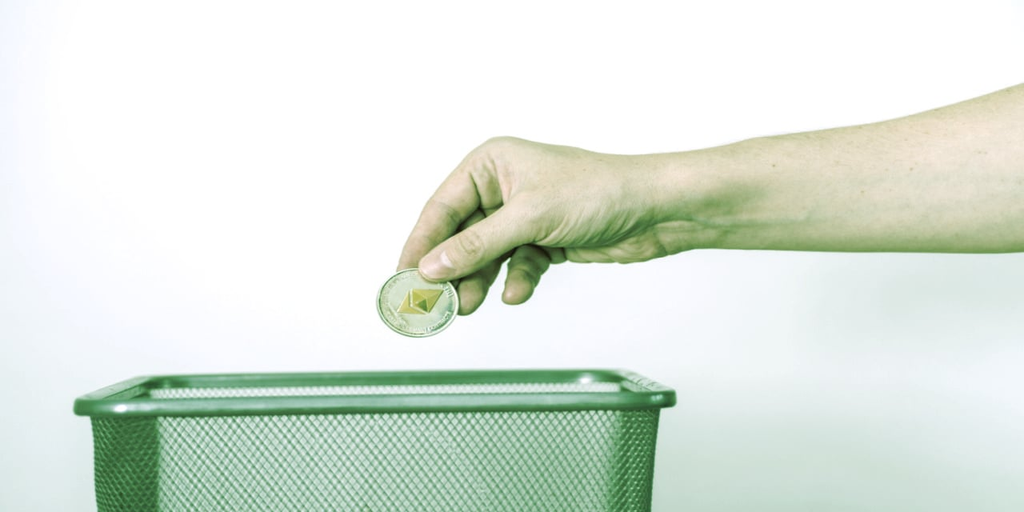 Paxful, a global peer-to-peer trading platform, is set to remove Ethereum (ETH) trading from its marketplace.
"We finally kicked Ethereum off our marketplace. 11.6m humans safer. Integrity over revenue 🤝🏽 Who is next ?" Paxful CEO Ray Youssef tweeted on Wednesday.
According to a screenshot of the newsletter sent to Paxful users, ETH trades will be stopped on Thursday, which, as explained by Youssef, gives people some time to end trades and possible disputes.
Paxful, which also offers trades for USDT and USDC stablecoins, added support for ETH in April 2021, with the company saying at the time that "Ethereum gives users a different chance to claim their stake in the crypto world."
Back then, the firm also praised Ethereum transactions for taking far less time than Bitcoin transactions, "making ETH a top-tier cryptocurrency if you're looking for speedy turnaround times."
Paxful didn't immediately reply to Decrypt's request for comment.
Bitcoin as the 'only honest money'
The Paxful chief first revealed plans to remove ETH on December 12, replying to a tweet by software engineer Jeremy Garcia, which slammed Ethereum as a project destined to fail due to its poor design and "a foundation of sand" as opposed to Bitcoin's "foundation of granite."
In today's newsletter announcing the news, Youssef said that the world's biggest problem today is the "economic apartheid," adding that he wants to see "a world where Bitcoin frees billions of people held back by this evil system, especially those unnecessarily harmed living in the Global South."
The only way to achieve that, per Youssef, is through Bitcoin, which he calls "the only honest money."
As for the reasons for delisting ETH, Youssef points to the network's switch from proof of work to proof of stake, something that "has rendered ETH essentially a digital fiat," as well as its lack of decentralization.
"It [Ethereum] is controlled by a small group of people, and one day you will need permission to use it," said the Paxful boss.
While agreeing that Ethereum "had some utility on real cases, such as credit and lending," Youssef, however, said that it now "thrives because of tokenization," with Ethereum-based tokens turning into "scams that have robbed people of billions."
These tokens, added Youssef, "have stolen valuable momentum away from Bitcoin and cost us years on our mission."
In recent weeks, Youssef has also been advocating for self-custody of crypto assets, urging people to "never keep savings on any exchange, including Paxful."
Stay on top of crypto news, get daily updates in your inbox.
Source link

Share this article: